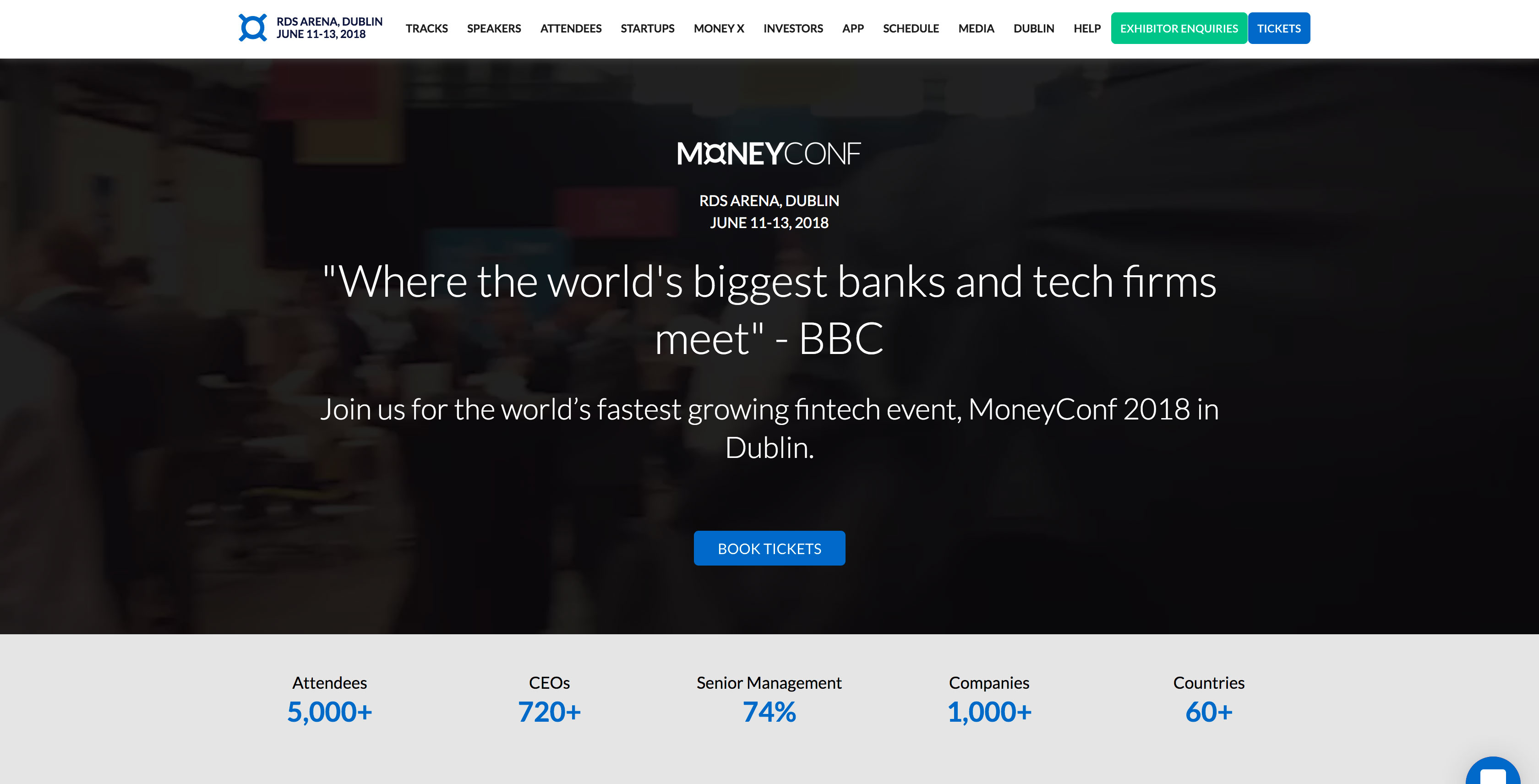 MoneyConf is organised by the team behind the world's largest tech conference, Web Summit and will be held at RDS Arena, Dublin June 11-13, 2018.
Over two days, 5,000 attendees from over 60 countries will network and learn from the industry's leading lights. Expect insightful keynotes, hands-on workshops and incredible evening networking.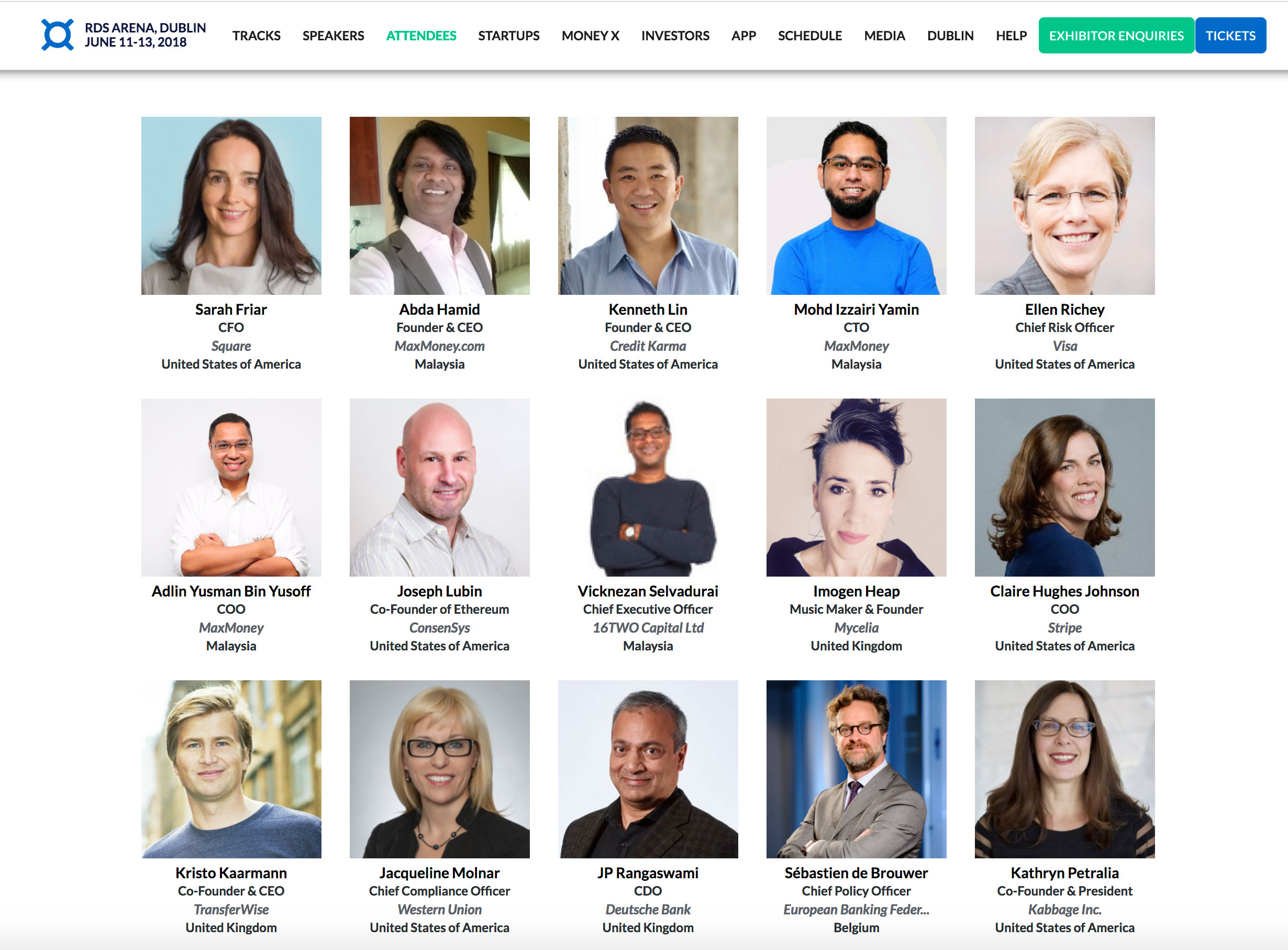 MoneyConf comes to you from the people behind Web Summit, the world's fastest growing technology event.
In 2017, over 1,800 of the top names in the industry, from CEOs of global institutions and brands to the founders of the world's most disruptive startups made it the place where those redefining the future of finance meet. MaxMoney will be exhibiting at MoneyConf 2018. We hope to see you there !