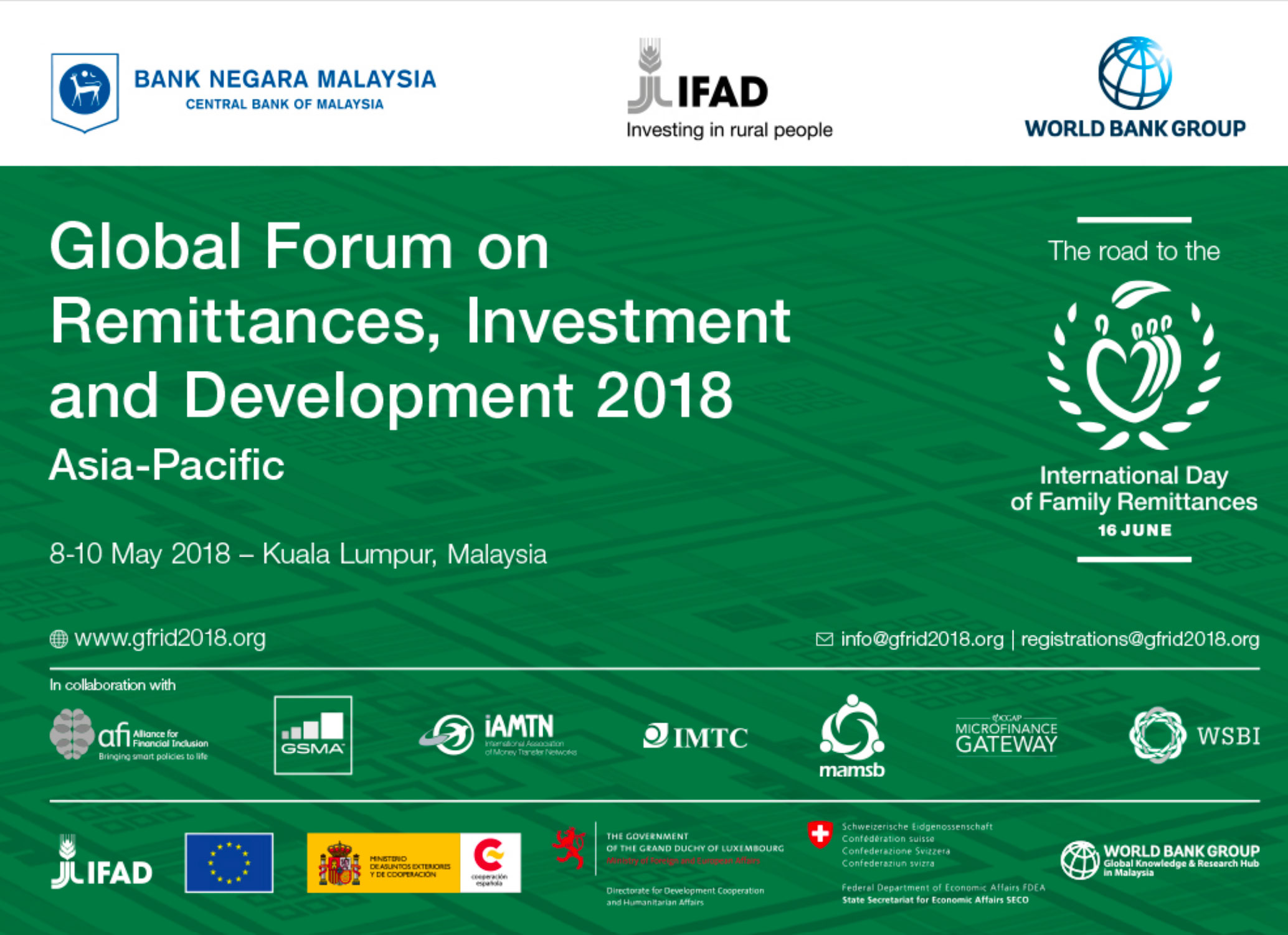 Members of the Max Money Fintech team attended sessions in the Global Forum for Remittance, Investment, and Development on the 8th of May 2018, and one of the sessions was titled "Remittance market in Asia-Pacific: Trends and Future Outlook". The discussion had members of Worldremit, MoneyGram, Instarem, and Western Union as panellists, and they had diverse viewpoints in terms of the future of remittance.
Among the interesting things brought up by the panellists was how remittance providers can cut cost even within the traditional model, without the need for blockchain. There are various such opportunities in place within a business, it only depends on providers on whether they are willing to tweak certain aspects of the business to bring down cost for consumers. One remittance provider even managed to reduce service fees down to less than 1%! Another point the team found interesting is the opinion that the remittance industry may start incorporating the use of blockchain, if the business model proves sustainable.
By riding on the trend of blockchain, it is possible that remittance providers can reduce costs, increase efficiency, and offer better access to unbanked or underbanked customers. This can be done by providing monetary access other than through traditional bank structures, which is especially useful in countries that don't have stable financial institutions or those in which banks are difficult to access or collaborate with. There is also a degree of transparency in blockchain that is not yet attained by traditional remittance models.
Not only did the team learn a lot during the forum, but we also opened a booth at the same event. We met many players in the remittance industry at our booth. As a bonus, Tan Sri Tony Fernandes dropped by Max Money's booth and expressed interest in doing business with us! Definitely a moment to remember.
By : Hamsaveni Vigneswararao (MaxMoney)